All major services required in construction of home
Award winning team of professional architests, customizing in home & garden design. We have vast experience of both small and large scale projects.
Footing Column
Beam
Raft
Slab
Centerline
Column dimensions
Steel combination
Setting up plan as per rules
The positioning of columns and parking area
Area utilization, floor wise, room, hall, bathroom, kitchen etc,
The positioning of rooms, hall, kitchen as per Vastu
Door, Windows openings
Sanctioning and commencement of plan.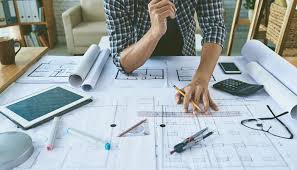 Plumbing, electrical, false ceiling, furniture layouts
Selection of materials
Brickwork & Plaster
Cost Estimation and Quantity surveyor
Supervisor and Project Management
Electrical contractor

Solar agencies
Automation
Sound
Plumbing agencies

Glass cubicle
Motor lines
Waterproofing

 POP
false ceiling
  Flooring

 Flooring inlay
grouting
polish

  Furniture
Windows
Curtains
Painting
Landscaping
 Gates and Fabrication
Lift
French doors
Air Conditioning and Ventilation
Modular Kitchen
Legal service
Accounting, Auditing Services & Banking Services